1980 President Carter HAND SIGNED Official White House LARGE Christmas Card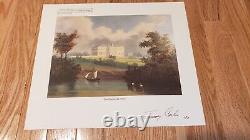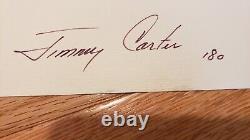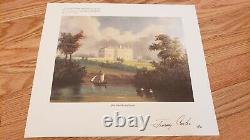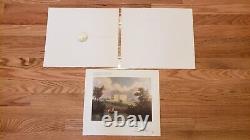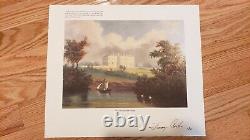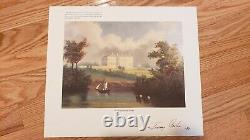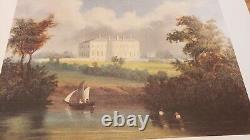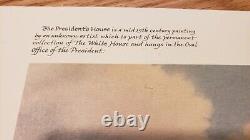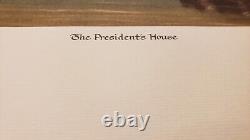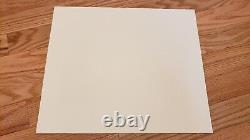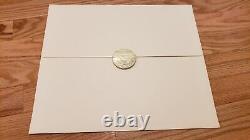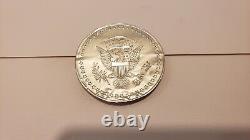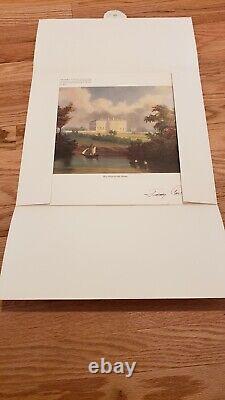 Official Presidential White House Large size (measures approximately 14" x 12") Christmas gift print/card in very good shape from President Jimmy Carter and First Lady Rosalynn Carter given to members of the Executive staff at the White House for Christmastime of 1980 (The Carters last Christmas in the White House). Item comes in its original Gold foil Presidential seal folder and outer envelope (all as seen - I took many pictures so please do review). What makes this particular Official White House Christmas gift print rare is that its hand signed by President Jimmy Carter himself on lower right white border in nice ink and dated'80 in his had as well. The normal Executive Staff Official White House Christmas gift prints given to members of the Executive Staff at the White House came with a pre-printed facsimile signature of President Carter and the First Lady.
Finding this particular Gift print hand signed by President Carter as President is quite rare. Unlike post Presidential J Carter signed books or photos. Items signed by President Carter dated as President and with a FULL authentic hand signature are are quite scarce. Signature is 100% guaranteed to pass PSA, JSA, or Beckett services as well with no time limitations.