J. Edgar Hoover- Hand Signed- Personalized Autographed Photo 3-1-1965 P&n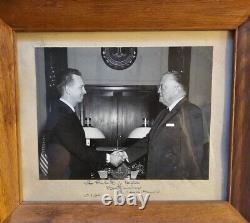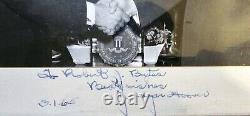 This is a rare and unique item that features a hand-signed and personalized autographed photo of J. Edgar Hoover, the former Director of the Federal Bureau of Investigation (FBI).
The photo is dated 3-1-1965 and is in excellent condition. It is a must-have for any collector of historical memorabilia and would make a great addition to any collection. The authenticity of the signature has not been officially authenticated, but it is believed to be genuine. This item is a true original and has not been modified in any way. It was produced in the United States and is a one-of-a-kind piece.
Don't miss out on the chance to own a piece of history!