Musicologist Gunnar Bucht Hand Signed AMQS JG Autographs COA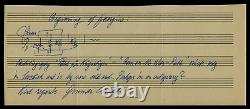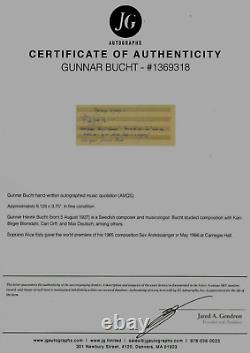 "Musicologist" Gunnar Bucht Hand Signed AMQS. This item is certified authentic by. And comes with their Letter of Authenticity.
Gunnar Henrik Bucht (born 5 August 1927) is a Swedish composer and musicologist. Bucht studied composition with Karl-Birger Blomdahl, Carl Orff, and Max Deutsch, among others. Soprano Alice Esty gave the world premiere of his 1965 composition Sex Årstidssånger in May 1966 at Carnegie Hall.